BUDGETS
2023 Operating and Capital Budget

After holding budget meetings on October 24, November 14, November 28 and December 5, Council approved the 2023 Operating and Capital Budget on December 12, 2022.
2023 Approved Operating and Capital Budget
Council approved a 4.8% increase in taxes for 2023, well below the prevailing Alberta CPI rate of 6.8%. Factoring in new assessments and other revenues, ratepayers should expect to see, on average, tax bill increases of around 4.0% compared to 2022; a typical home valued at $225,000 would pay approximately $7.00 more per month in property taxes.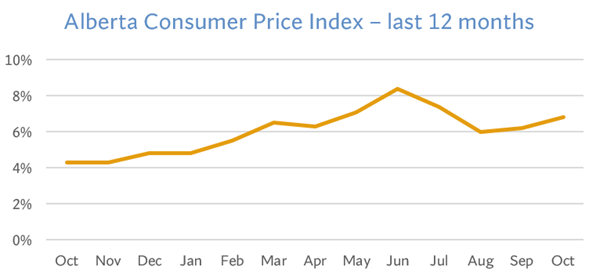 Inflationary increases to maintain core municipal services impacted all parts of the budget, with significant 2023 increases of:
$59,180 for provincially mandated policing costs,
utility (electricity and natural gas) increases of $61,810,
chemical costs (pool and water plant) of $30,900,
$41,850 in increased fuel and diesel expenses, and
debt charges for the water treatment plant project of $92,000.
Also incorporated into the budget is a model to increase funding of the town's future capital needs, which will balance the town's ability to save now and move towards a pay-as-you-go model against a reliance on long term debt. These contributions need to increase significantly over the upcoming years to provide fiscal capacity over the long term.
Core Services
The 2023 operating budget maintained core municipal services, meaning there were no significant changes to staffing, service levels or budget amounts.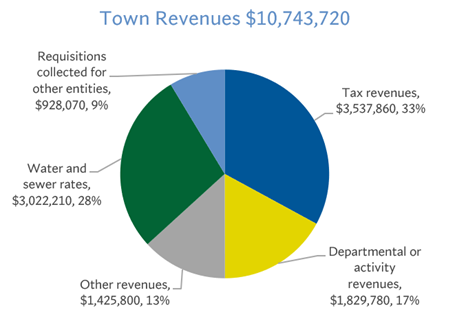 Utility Rates
Due to increased electricity, natural gas, chemical and debt costs, water and sewer fees will be increased by 7.2%; these changes will come into effect in early 2023. This equates to a monthly increase of $7.36 on a typical residential utility bill.
Garbage and recycling rates are remaining the same for 2023.
Service Level Changes
In addition to maintaining core services and funding, Council also approved additional funding for the following items:
an additional $5,100 for greenspace and flower maintenance,
$4,800 in additional funding for the Three Hills Library, and
an additional $189,630 to increase current and future capital project funding.
The $189,630 in additional capital funding identified above is the primary reason for the need to raise taxes and rates. However, these changes will increase our internal capital project funding by over 10% compared to 2022, allowing the Town to perform more capital projects and important infrastructure repairs.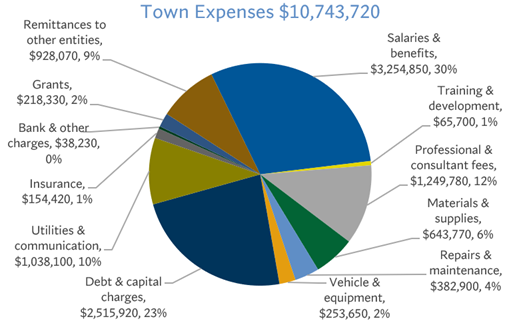 2023 Capital Budget
The approved 2023 capital program includes 14 projects totaling $3.615 million. Of this amount, $1,272,380 is funded from Town own sources and $2,342,620 is funded from external or other sources.
The approved capital budget can be accomplished without impacting tax rates or incurring any long-term debt.
| | |
| --- | --- |
| Project | Amount |
| Hardware Replenishment | 20,000 |
| Backhoe Replacement | 190,000 |
| Resurfacing Program (Roads & Sidewalks) | 50,000 |
| Landfill Cell Construction | 475,000 |
| Arena Floor Scrubber | 16,000 |
| Pool Insulation Upgrades | 37,000 |
| Parks Fleet Vehicle | 50,000 |
| Mower Replacement | 15,000 |
| Trees – Hwy 583 | 5,000 |
| Water Treatment Plant Retention Pond | 1,935,000 |
| Pumphouse Replacement/Improvements | 400,000 |
| Infrastructure Replacements 1st St NE | 312,000 |
| Sewer Outfall Drainage | 30,000 |
| Water Transmission Line | 80,000 |
| Total | 3,615,000 |
Any questions on the approved budget can be directed to any elected official or:
Greg Towne
Director of Finance
or
Ryan Leuzinger
Chief Administrative Officer