Located at 221 4th Avenue NE
Pool 24-hour schedule line: (403) 443-2111
Office: (403) 443-2166
Fax: (403) 443-2616
Email: Email Contact Form
Notices: The Aquatic Centre is OPEN, check for schedule changes, or upcoming events below.
Register for Lessons Here
Renew Membership
Rates & Fees
Click HERE for rates.
Printable Schedule and Lessons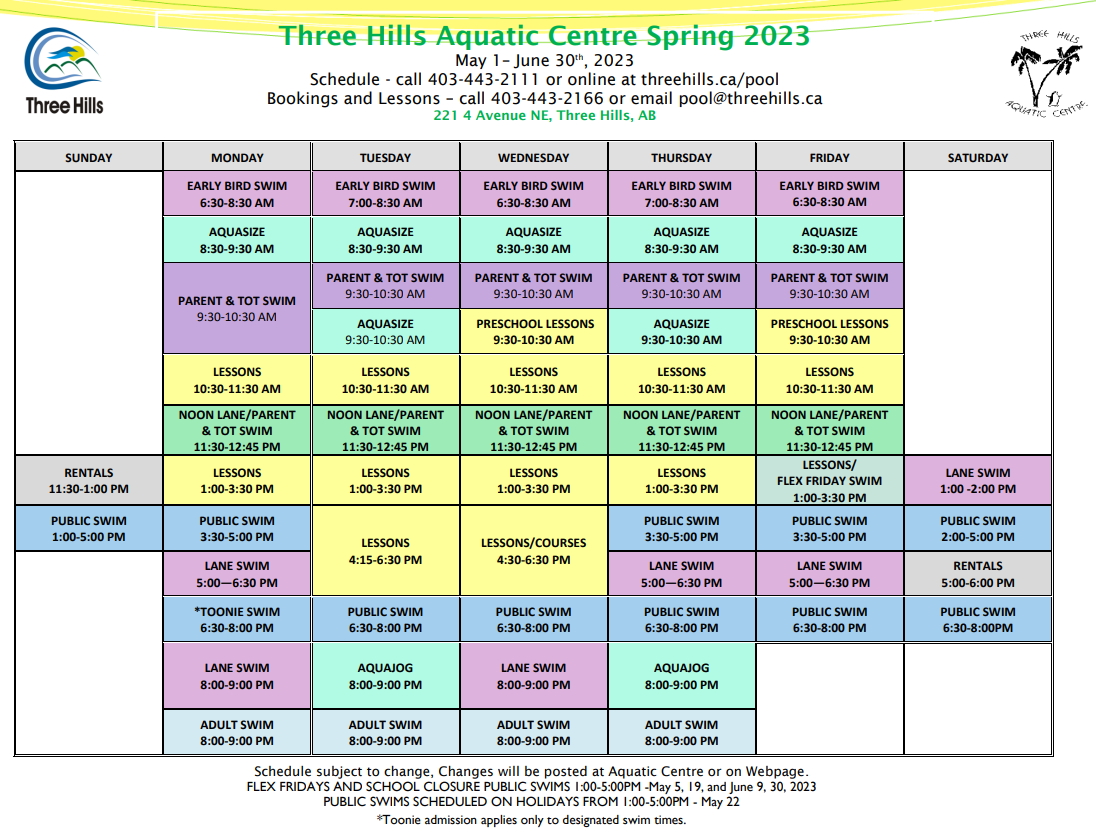 Upcoming Pool Schedule Changes
Next Flex Friday swim June 9 1-5pm
Tuesday June 20, 12:30-3:30. Introduction to Scuba. Call to put your name on the interest list.
The following NOON LANE SWIMS will be cancelled due to year end school rentals. June 19, 21, and 26. We will be adding the Tuesday and Wednesday afternoon lane swims from 5-6:30 beginning June 20 and continuing through the summer.
Aquatic Centre Summer Lessons - Registration opens May 24, 2023
Aquatic Centre Schedule - May 1 - Jun 30, 2023